I still wondered why you decided to read this article. Perhaps it's because of my philosophy, explained in the quotes of Tomas Carlyle that affect and touched my daily life: "Everywhere in life, the true question is not what we gain, but what we do" and "Go as far as you can see, and when you get there, you'll be able see further of the scope." Or was it because of my story and experience?
OK, here you go
My story began with three crucial phases in my life that grounded my entrance into the media and journalism world.
In elementary school, I always broke the record by failing at least four of my courses. I was labeled as a failure, the stupid kid. When I was ten years old, my father decided to send me to the music conservatory, so that I could play Oud in his band. He knew that sooner or later, I would fail my studies. Surprisingly, my enrollment in the music academy was a transitional point in my life. With the passing of time, my focus was beginning to enhance due to reading musical notations, hearing new melodies and meeting new people. At that time, I began to feel the beauty of life, art and culture within music. After six months, I was the outstanding student in the academy and I performed my first musical concert. With time passing, music transformed my educational track. In high school I began to get high marks, eventually reaching 96%
When I was fifteen, I was a very shy teenager. I wasn't good at love relationships and I didn't know how to approach girls. Therefore, I made up my mind to work with our merchant neighbor in his shop because all of his customers were women. At that moment – despite my young age – I decided to work with him in order to learn how to talk to women and girls, and to learn the jargon of markets. When I went to college, I appreciated the significance of the experience I'd gone through and the importance of communication, without the need for any guidance or orientation. It happened spontaneously. I merged both the sector of art and music with the world of downtown and street.
When I was seventeen, everybody used to say that I was a good energetic person. Moreover, I was fond of the sector of films, editing, photography, writing, and broadcasting. Therefore, I chose to study media and journalism. Indeed, in 2003, after passing all the examinations regarding the media and journalism department, I graduated from Birzeit University in Palestine in 2007.
Consequently, that's why these three decisions represented the crucial phases in my life. I volunteered in many local and international institutions and I was appointed to head many positions. In 2003, I was one of the founders, media and public relations director of Al Kamandjati Music Association in Palestine. In 2007, I had an internship to work at the Monte Carlo radio station of the French Consulate. In 2010, I was appointed Head of BOD of Sharek Youth Forum, the biggest youth institution in Palestine. In 2011, I was appointed the new media and public relations director in Amin Media Network, achieving many local and international recommendations. I became a specialized trainer in social media and blogs. In the last couple of years, I trained more than 2000 trainers and more than 300 journalists in many local and international institutions such as AMIDEAST, and Palestinian Universities and in 2011; I was one of the founders of the Affiliated Network for Social Accountability "ANSA-Arab World", initiated by the World Bank and Care Egypt. In addition, I was appointed the general coordinator of the First Social Media Conference in Palestine and in 2012; I participated in a four week Cultural Management Training Programme for Cultural Mangers in Germany and four weeks of building media projects at Deutsche Welle in the city of Bonn.
During these years, I have led many media campaigns, presented many social, health, economic, and political projects and initiatives with local and international institutions. At the end of 2012, Al Jazeera screened a short movie about my works. They chose me to display my projects that call for positive change, building dialogue bridges between the Middle East and the world, creating new unrestrained media content that reaches out to every human being, offering new information, and affecting decision-makers for developing free and democratic societies.
Finally, one of my friends asked me this question: What would you say to the readers who know nothing about Palestine? I ask them kindly to watch my short film: "Beautiful Palestine; Hope and Love"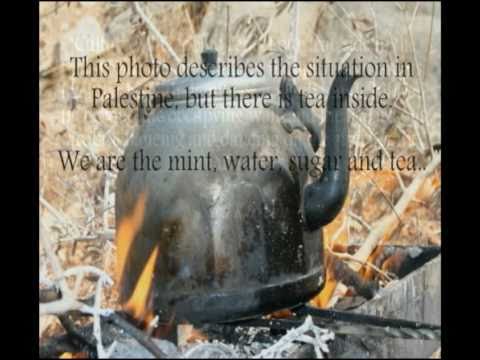 بواسطة